Benefits, Services and funding information
Tennis Development Centre (TDC) Program Information
Information on the new TDC Program and Evaluation for September 2015 to August 2016 is now available. This includes a description of the new program, minimum criteria for each reward level available and a breakdown of the points which will be used to determine each level. Please be sure to review the detailed information carefully to ensure that your TDC plans accordingly to meet the criteria and to be able to maximize your TDC rewards. Contact Séverine Tamborero at stamborero@tenniscanada.com or at 1 866 338 2685 ext. 6281 should you have any questions.
Tennis Development Centres (TDC's) Funding, Benefits and Services.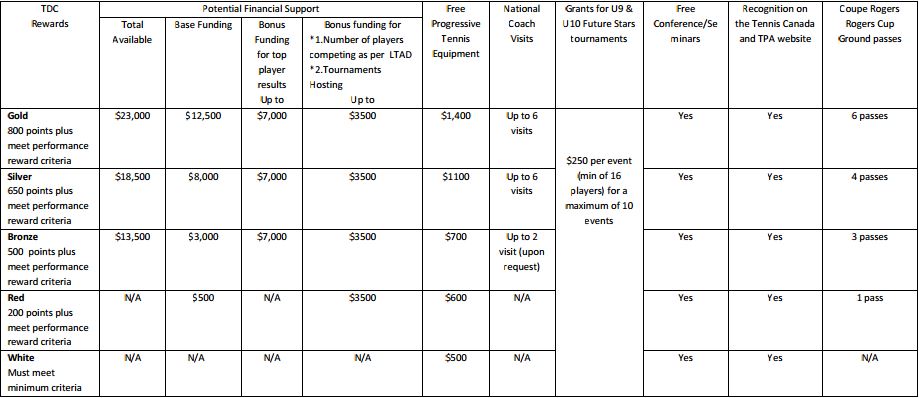 · Bonus funding for more than 10 tournaments hosting will access $2000
· Bonus funding for 14 and more U12 players meeting the minimum LTAD competition will access $1500.